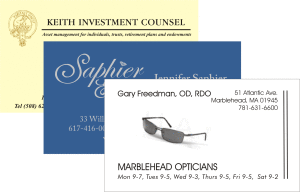 From the traditional to the truly unique....
A business card is often the first impression you make on your client,
let us help you make it impressive.
With your existing logo or one we design for you, we can use
raised printing, foil stamping, digital printing and embossing or
a combination to enhance your image.
Use a foil logo and raised printing on the front, then add a photo, map,
company information or product description on the back.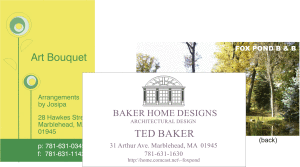 Please join our email list for ongoing Specials & Promotions