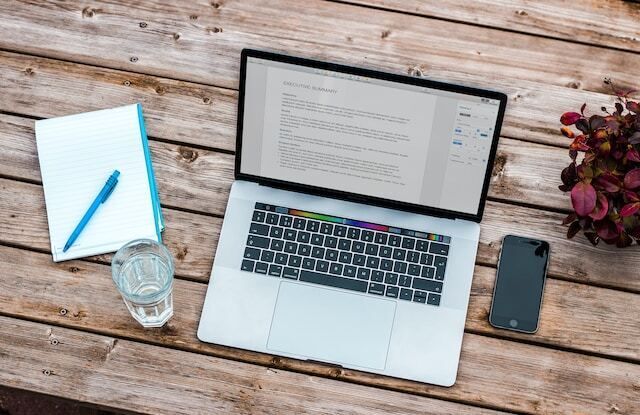 So, you're trying to find a job. Or maybe you just got a new job. Or maybe you're just trying to prepare in case you need a new job. Whatever the reason, you need to update your resume. 
Building a resume can already be intimidating, but with the added pressure of trying to find a job… that's just downright terrifying. What if there was a way to write the perfect resume that would help you land your dream job? Lucky for you, we've got 10 tips for writing the perfect resume today.
Tailor your resume to the job. One tip many job-seekers find is to tailor their resume to the job they're applying for. Of course, if you include a cover letter, this would be specific to the job as well. Try having a general resume, then go in and edit it to include keywords for any individual jobs you're applying for.
 
Make it your own. Templates are a great way to start working on your resume, but they can get pretty old pretty fast for employers. Make your resume your own by switching it up a bit and help your resume stand out from the pile.
 
Include contact information. You'd think this would be a no-brainer, but you'd be surprised! Be sure to include your contact information at the top of your resume so employers know how to reach you if they're interested in hiring.
 
Focus on your objective. At the top of your resume, consider including an objective or a summary to give employers a brief overview of what your purpose is in your job search. This not only shows them a bit about who you are, but it also demonstrates your goals.
 
Share professional experience. First and foremost, list your professional experience. Start with your most recent job, then work your way backward. Detail out your relevant positions over the last 15 years, and include where, when, what your title was, description and any achievements you think are worth noting.
 
Talk about volunteering. If you are particularly active with a nonprofit organization, consider including it on your resume. Skills-based volunteering is an excellent way to fill in any employment gaps you may have. It can also show employers what you're passionate about and that you're actively involved in the community.
 
List any professional affiliations. If you're involved in any relevant professional organizations or affiliations, it might also be smart to include those on your resume. Share when you got involved with the organization and any active positions or responsibilities you held.
 
Keep education short. Depending on your age, your education section should be short or not exist at all. Be sure to include where you got your degree and when, and possibly your field of study if relevant. Consider how much work experience you have to determine if your education should take up more or less space on the paper.
 
Show organization. Use bullet points, bold font and lines to draw attention to specific areas and make your resume look clean, professional and organized for employers.
 
Be succinct. You've probably heard this one before. Generally speaking, resumes should be about one page in length (though now longer ones are starting to become more accepted). Either way, make sure you are succinct and to the point throughout your resume.
Your resume is the first impression most employers get of you, so be sure it is as professional as possible. Use these tips to prepare for your next job search and make sure your resume is tip-top perfection.