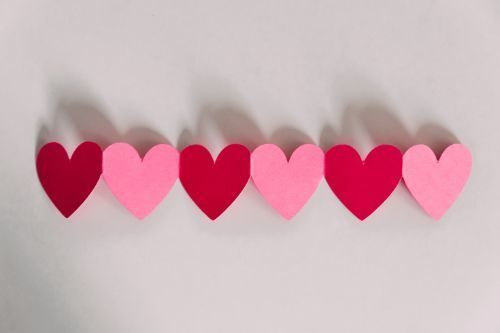 The season of love is nearly upon us. Sure, Valentine's Day is technically a commercial holiday created by marketing professionals (or maybe geniuses?) to get people to buy gifts for their loved ones. However, it has also become synonymous with showing your love for those who mean the most. Who says marketing can't be about love and business?! 
That means you can (and should!) use the upcoming month of love to show your customers just how much they mean to you. As an added bonus, it'll be just as profitable for your business as it will be at showing your customers how much you love them! Check out these ways to show your customers the love this coming month.
Send a Gift
Who doesn't love to receive a surprise gift? That was a rhetorical question—you don't have to answer because we already know. Consider sending a little something as a token of your appreciation to your customers. A larger, meaningful gift can be reserved for your top-tier customers and a smaller gift to the remaining customers. You can even send a gift to customers you miss and wish to see again. Tailor your messaging depending on who is receiving your gift to make sure they know how much they mean to you.
Remember Your Interactions
Past buying habits or even offhanded comments can help you build relationships with your customers. Luckily, you don't have to do this by memory. A good Customer Management System (CMS) will allow you to track purchases and make special notes about things your customer may have liked the last time they made a purchase. This helps you personalize their future interactions. Make note of the things they like both personally and related to your business. That way, you can continue to build the relationship and do business for years to come.
Call Them By Name
Whether it be an email, direct mailer or their next in-person visit, use your customers' names. It's more personal. It makes them feel special. Honestly, it's just the right thing to do. Commit yourself to learning the names of as many customers as possible and use marketing automation for when you can't remember them all. You have to admit, it feels much more personal when somebody uses your name! 
Offer a Deal
"Just because we love you, here's X% off!" People don't necessarily expect a deal around Valentine's Day, which is why it makes for the perfect surprise sale. Get creative with the language you use. Center your messaging all around this month of love! Give your customers butterflies by offering a deal you'll both find valuable. It doesn't have to be a lot, it can simply be something to let them know that they're on your mind.
How will your business continue to show your customers love this month and all year long? Remember that marketing is all about building relationships, and this is the perfect opportunity to show your customers how much you care.