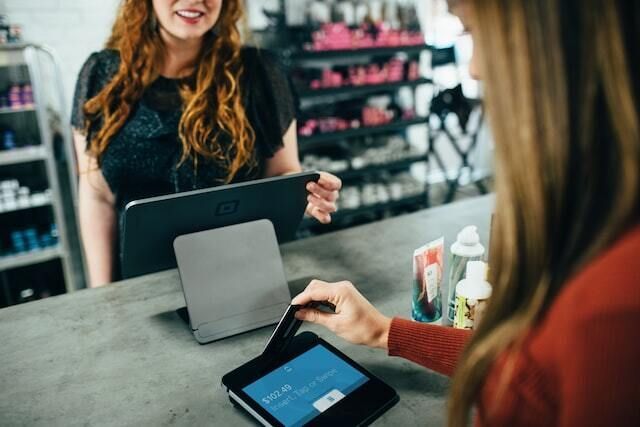 If your marketing campaign successfully drives new interest in your business, we can call it a success, right? Not so fast—this is only one step in the long process it takes to truly acquire new customers. And one of the most important parts of gaining (and keeping!) new customers is how you treat them. Customer service has the power to make or break a relationship, no matter how great your products or services are. For that reason, it's time to ensure you're ready to take on any problem that comes your way with a smile. Check out these customer service tips to ensure you're putting your best foot forward. 
Offer Detailed Training
One of the best ways to achieve a high quality of customer service is to ensure the people representing your business are fully trained on your expectations. Consider developing an onboarding experience when customer service representatives or staff are hired. Include how you expect customer interactions to be handled. Plus, when hiring, ensure they're enthusiastic about the position and helping to meet the needs of your customers. 
Help Your Team Understand Common Pain Points
A great way to help get in front of customer service woes is to understand the most common pain points for customers and how those challenges can be resolved. Compile a list of reasons you typically get customer service calls and how you would address them. This will help your staff feel prepared to handle any situation that comes their way.
Give Authority to Offer Deals
One of the ways to resolve a customer service issue is to make it right with the customer. Let your staff know what they can do to resolve a situation. Maybe you're okay with them refunding the transaction in certain cases or offering 15% off their next purchase. Let your team know what they are allowed to do so that you can make it faster and easier for the customer.
Pick Up the Phone
One thing that makes customer service exceptional is adding a human touch. People want to be treated like people—not just another number. Sometimes, all it takes is picking up the phone and giving the customer a call instead of communicating back and forth via a customer portal. Leave a voicemail expressing how much you appreciate your customers. While this may not be an option every time, depending on your customer service volume, it can be done when possible to help make relationships go the extra mile.
Respond as Quickly as Possible
There's nothing more frustrating than sending off a complaint and then hearing crickets. No response. Make it a priority to respond to your customers as quickly as possible, even if that response is to say that you don't know the answer, but you're looking into it. Give them a concrete date or time that you'll get back to them with an update. Constant communication can make all the difference.
No matter how good your products and services are, with failed customer service you could lose even the most loyal fan base. Use this as a reminder to put an emphasis on teaching your staff how to handle customer complaints, how to use empathy and how to make it right when a situation arises. Customer service holds the power to take your business the extra mile!