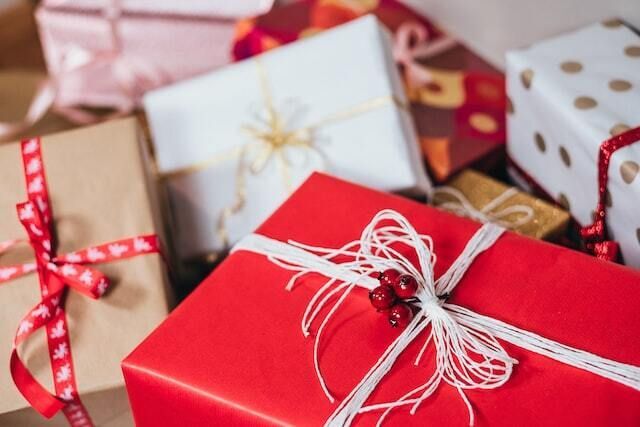 It's no secret that the holiday season is the greatest spending time of the year, and for many businesses—both large and small—it's the time with the most financial growth. However, customers don't often just walk into a store by chance.
Most often, they come pre-decided on what they need and what they want to look for… all based on how your business reaches out to them. This holiday season, don't let your business miss out on the biggest spending time of the year. Stand out from the crowd by trying these four happy holiday marketing tips.
1. Start now and start quickly.
The best thing to do for your holiday marketing campaign is to start now and start quickly. If your business doesn't have a plan in place yet, put one in place as soon as possible—the sooner the better. That way, you're ready to launch whenever the time is right for shoppers.
Your goals can always be adjusted later, but organizing for the holidays earlier sets up an outline your business can easily follow and adhere to when promoting its brand. Even though Black Friday and Cyber Monday are over, your company can still continue to share its product or service throughout the rest of the holiday season. 
2. Get creative.
Let's be honest, holiday ads tend to be a little… repetitive. Ad fatigue happens when consumers have been exposed to the same type of message too many times and no longer "see" the ad. But that doesn't have to be the case for your business! Avoid the holiday fatigue this season by putting some creativity into your marketing and advertising efforts.
Update your public promotions with new messages, colors, borders, images or buttons. If necessary, try hiring outside work to help get the creative juices flowing for your business. When you stand out amid the crowd, consumers won't feel exposed to ad fatigue, and will be much more likely to engage with your company.
3. Be social this season.
One of the greatest marketing tools your business should take advantage of this season (and every season, for that matter): social networking platforms! Social media sites such as Facebook, Twitter and Instagram are no longer just about brand awareness—they drive real, measurable sales right  to your doorstep.
Take advantage this holiday season by sharing your promotions and holiday sales through your social networking platforms. Engage with audience members through challenges, hashtags and surveys. Be careful though; if your small business doesn't yet have social media, don't use this time as a trial run. Only take advantage of social networking if you truly plan on continuing use of it post-holiday season.
4. Share some sales.
Finally, don't forget to host and share all your promotions or sales this holiday season. Get in the spirit of giving by offering deals customers can take advantage of, then promote those through local advertisements, social media and targeted marketing. Take advantage of personalized messages through email marketing, or go old-school with direct-mail postcards and flyers.
Advertise your sales on a consistent basis so consumers are exposed throughout the holiday season; don't drench your advertisements all at one time, only to be left with a weak marketing campaign later on. Outline your marketing and advertising campaign to have a clearly organized message of your sales during the season.
This holiday season, be sure your small business stays on the forefront of consumers' minds by following these four sage marketing tips. Not only will your business succeed for the holidays, but you can continue that growth into the New Year.