Get everything you need in just 1 order!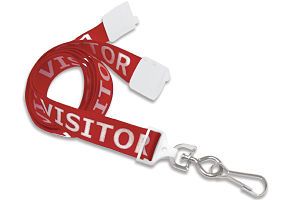 Badge Cases: Our badge cases are available in high quality 10mil hard plastic side-loading or vinyl top-loading and can be purchased in pin, bulldog clip, cord or lanyard styles.
Printing: We can print badge borders and logos, common or individual schedules, tentcards, invitations, and other custom items for your meeting or conference.
Ribbons: Choose from a variety of styles and colors. Ribbons are an easy and attractive way to identify special meeting attendees such as Speakers, Board Members, or Conference Staff.
Registration Services: We have the capacity to manage lists, sort data, compile and send mailings, provide registration lists, and perform other computer and printing services for your organization.
Specialty Items: Tickets, forms, envelopes, invitations, signs and other specialty items such as conference handout products are available to meet your individual conference needs. We are always happy to discuss projects unique to your organization.